Toscana Country Club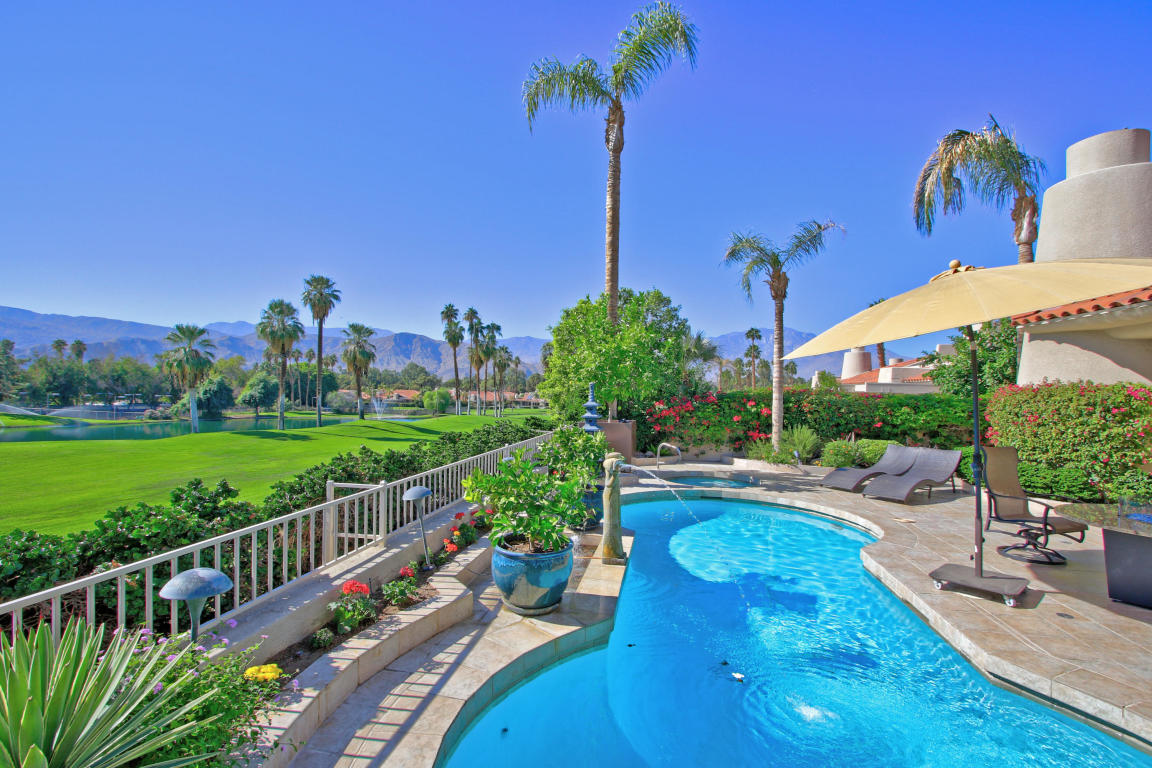 Toscana Country Club is situated in Indian Wells, California. Toscana is the latest in private country club communities in this area, and features a Jack Nicklaus golf course, a private equity club, and an array of amenities that cater to the elite members of this gated community. The homes in Toscana community are designed to be reminiscent of Italy, Spain, and early California design. You can find homes that range in size from 2,700 square feet to 5,400 square feet or more, depending on which floor plan best suits your needs. Built by the Sunrise company, these homes are the pinnacle in luxury living, with home prices ranging from $1.3 million to $3 million.
There are three different floor plan collections in the Toscana Country Club community, with the most modest averaging between 2,700 and 4,000 square feet.
The Amalfi collection features six different home styles to choose from, each available in the Early California, Italianate, or Tuscan finish. These are the homes that offer the least square footage of the Toscana Country Club community, but there is nothing small about these exquisite homes.
The Bellagio Collection offers a little bit more for those looking to increase their square footage and overall presence in the community. Square footage on these properties ranges form 3,600 square feet to 4,500 square feet, and the collection features six different floor plans and home styles, all with the same exterior finishes as the Amalfi collection. There are also different versions of the available finishes on the more expensive floor plans.
The final collection in this majestic community is known as the Cortona Collection. These are the most luxurious homes in the Toscana Country Club community, with sizes from 4,900 to 5,400 square feet, and featuring our different floor plans to choose from. The finishes are the same as the other collections, although some of these homes offer extra finishes, including slight changes in design and color of the exterior of the home. Ultimately, your home can be as simple or as majestic as you want it to be, with a simple change of the exterior color or design.
If you're looking to build a custom home, Toscana Country Club still offers a few home sites that are estate sized and prime for building. They offer majestic fairway and mountain views, and start around $1.2 million. You'll be able to choose from any of the floor plans offered by the community for your property, or design your own custom home, provided that it is approved by the Homeowner's Association.
If you're looking for more information on the Toscana Country Club, or interested to schedule a home tour of one of these exclusive properties, we can help. Contact us today with any questions you may have, or to set up an appointment to see these magnificent homes and locations. These are private listings, and they're moving fast. Don't hesitate; contact us now to see about purchasing your dream home.
If you would like to see property at Toscana Country Club, please call us at the numbers below. Were committed to helping you find the home of your dreams.
With over 25 years of experience in the Real Estate market, Elaine truly enjoys helping people in the process of buying or selling a home.
Elaine Stewart – RE/MAX Real Estate
(760) 668-2399 Mobile
Desertrealestate1(at)yahoo(dotted)com
Sorry we are experiencing system issues. Please try again.