Thunderbird Terrace Homes for Sale in Rancho Mirage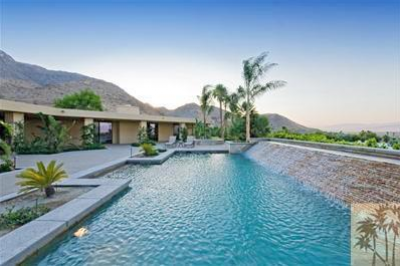 If you are currently interested in purchasing a luxury home in the greater Palm Springs area, be sure to explore Thunderbird Terrace homes for sale in Rancho Mirage, CA. The exclusive subdivision of Thunderbird Terrace is comprised of luxury homes with timeless, quintessential Southern California design surrounded by majestic mountain views.
Homes in this prestigious community come with three to five bedrooms and many feature private swimming pools, chefs kitchens, spacious owner-suites, circular drives, golf cart garages, and additional designer features and upgrades. Thunderbird Terrace real estate Rancho Mirage is priced from one million to two million-plus.
Close to shopping, dining, top-rated golf, and The River at Rancho Mirage outdoor mall, your gorgeous home in Thunderbird Terrace awaits you. For more information about this exceptional community, feel free to contact award-winning Rancho Mirage luxury REALTOR® – Elaine Stewart directly at (760) 668-2399, or you can get in touch with her here.
---
On our easy-to-use website, you'll be able to search the MLS for Thunderbird Terrace homes for sale – Rancho Mirage, listings updated daily! View photos of available properties, find detailed real estate information, create a free account, save your search, receive notifications of new listings that match your specific home criteria delivered directly to your email. Also, be sure to scroll down below to find out more about Thunderbird Terrace real estate in Rancho Mirage and living in this vibrant city:
As a licensed, professional Rancho Mirage luxury REALTOR®, Elaine Stewart keeps her finger on the pulse of the market at all-times and is the first to know when new inventory becomes available, ensuring that her buyers have access to the most valuable properties and securing an offer.  If you would like to schedule a private showing or would like more information about any of the above listings for Thunderbird Terrace homes for sale in Rancho Mirage, please call Elaine directly at (760) 668-2399 or you can get in touch here.   
Why You Should Consider Living in Rancho Mirage, CA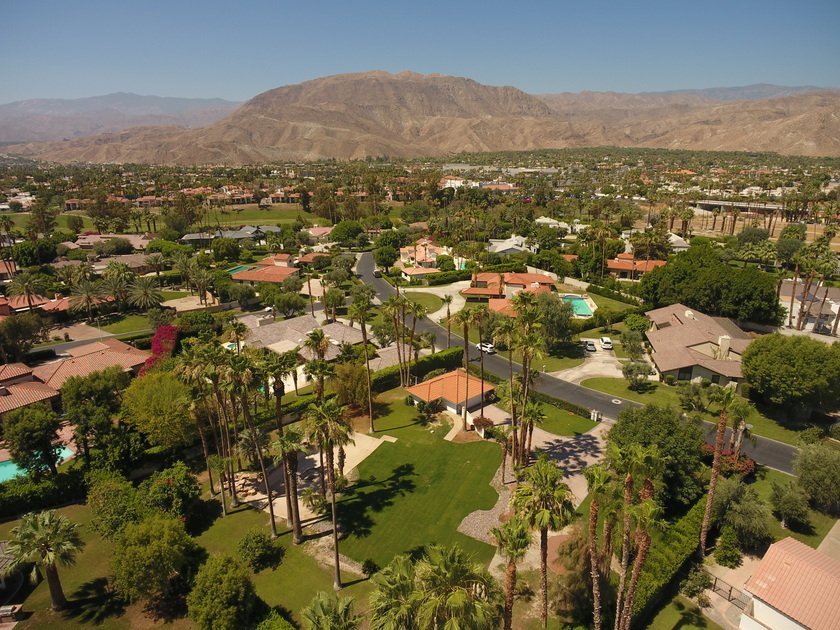 The city of Rancho Mirage is located in Riverside County, in Southern California's beautiful  Coachella Valley. Covering an area of about 25 square miles, the city is home to approximately 18,672 residents (as of 2020), with a median age of 66.3 years. Rancho Mirage enjoys a highly-educated population and a higher than average median household income of $130,954.
Known for its luxurious, resort-lifestyle, and world-class golf courses, Rancho Mirage has a thriving economy that relies heavily on its tourism appeal. Rancho Mirage has been home to political leaders, corporate executives, and top entertainers over the years. Several past U.S. Presidents including Gerald Ford, Richard Nixon, and Barack Obama have all enjoyed spending time in Rancho Mirage, earning the city the nickname of "Playground of Presidents."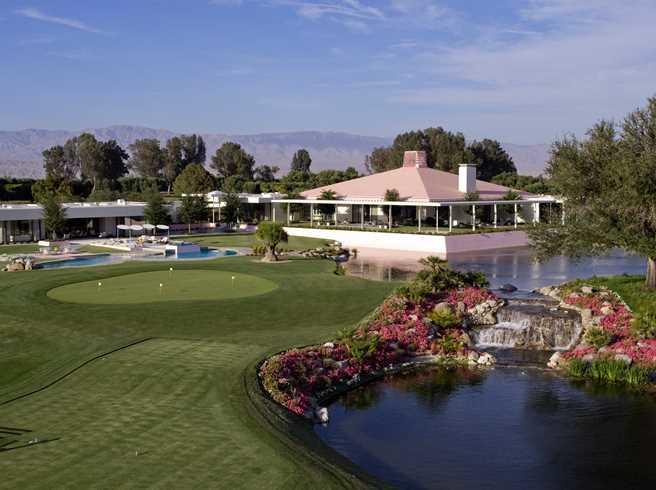 Sunnylands
The community offers plenty of interests for all ages with some of the area's most exciting attractions within its borders. Sunnylands is a 200-acre estate with a nine-acre lush garden, stunning landscaping, walking paths, and a nine-hole golf course played by the famous from all around the world. The Children's Discovery Museum of the Desert includes 80 interactive, hands-on exhibitions such as the rope maze, rock climbing, gravity ball fall, loom weaving, and more. Agua Caliente Resort Casino Spa Rancho Mirage is a popular destination for locals, visitors, and gambling enthusiasts.

The River at Rancho Mirage
The River at Rancho Mirage is a premier shopping, dining, and entertainment destination. Shops include Bath & Body Works, Forever 21, MAC, and Optica. If you're looking for shopping later in the evening, this is the place to be. The River is also home to Century Theatres, with over ten screens and all-stadium seating. Restaurants include Babe's, Baja Fresh, Ben & Jerry's, Five Guys, Fleming's, Gioia, PF Chang's, Rocky Mountain Chocolate Factory, Starbucks, The Cheesecake Factory, and Yard House.
Thunderbird Country Club
Known for its top-rated golf courses, Rancho Mirage has a number of outstanding options for the avid golfer. Golf courses in Rancho Mirage include Mission Hills – Gary Player, Rancho Las Palmas Country Club, Rancho Mirage Country Club, Sunrise Country Club, The Springs Country Club, and Thunderbird Country Club. Tamarisk Country Club, The S at Rancho Mirage, The Westin Mission Hills Golf Resort – Pete Dye Course, Desert Island Golf & Country Club, Mission Hills Country Club, The Club at Morningside, Rancho Mirage Country Club, and Sunrise Country Club.
Recognized by a number of publications as one of the best retirement destinations in the world, Rancho Mirage maintains a number of top-rated retirement resorts that cater to an active lifestyle. For parents with school-age children, Rancho Mirage is served by the highly-acclaimed Palm Springs Unified School District. Palm Valley School is a non-denominational, private school in Rancho Mirage (Preschool through Grade 12 / College Preparatory). A campus of Santa Barbara Business College, with academic degrees and career training, is also located in Rancho Mirage. 
World-class shopping, dining, and exciting cultural and recreation options in Palm Springs are only a 20-minute drive away, with Palm Springs International Airport about a 15-minute drive from Rancho Mirage. 
Partner With Award-winning Rancho Mirage REALTOR® – Elaine Stewart
Whether you are interested in Thunderbird Terrace Homes for Sale in Rancho Mirage or it's time to list your current property, experience matters most in a changing market. With over 27 years of local real estate experience, Elaine Stewart provides the kind of knowledge, skills, commitment, and personalized service you need when buying or selling a luxury home. 
One of the things Elaine loves most about being a Rancho Mirage REALTOR® is being able to share the joy her clients feel when they find their dream home. Elaine feels honored to be part of that experience and to be able to use her knowledge of the local market and help guide her clients in their search for the perfect home for their lifestyle needs. As your agent, Elaine will protect your interests, advocate for you, and be your trusted guide and advisor throughout the home buying process.
For sellers, Elaine will implement a marketing plan that exposes your home to the public as well as to other real estate agents through the Multiple Listing Service (MLS), other cooperative marketing networks, open houses for agents, and so on. Your listing will appear on all the most popular real estate sites where buyers spend hours a day looking at homes such as Realtor.com, Zillow, Trulia, REMAX, Redfin, and dozens of others. Your home will also be featured on Elaine's highly-trafficked websites: palmspringsluxuyrealty.com and laquintaluxuryrealty.com. Elaine will get your home sold quickly for the highest market price.
Elaine is a highly-skilled and dedicated real estate agent who works hard for her clients. She will do whatever it takes to ensure a smooth and successful transaction. If you or someone you know is interested in buying or selling Thunderbird Terrace real estate in Rancho Mirage, please contact Elaine today at (760) 668-2399 or you can get in touch here. 
Other exceptional communities in Rancho Mirage you may like to consider:
Elaine Stewart
RE/MAX Consultants
Mobile Direct:  (760) 668-2399
Email:  Desertrealestate1 @ yahoo.com
Thunderbird Terrace Homes for Sale in Rancho Mirage, CA