Thermal Club Homes for Sale in Thermal, CA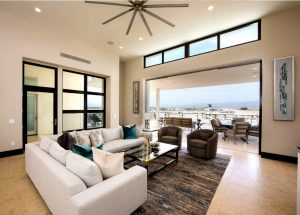 Thermal Club Homes for Sale in Thermal, CA – Located just 25 miles southeast of  Palm Springs is the ultra-exclusive Thermal Club, where wealthy car collectors are building their dream villas along the 5.1-mile racetrack.  A private motorsport facility, The Thermal Club features 3 separate circuits, karting, and autocross for the motorsport enthusiast.
The homesites surrounding the circuits at The Club combine stunning views of the nearby San Jacinto mountains and surrounding desert landscape along with the dramatic action on the tracks below. Three, four, and five-bedroom villas crafted by a team of world-class designers and architects create a luxurious living environment with an exceptional level of craftsmanship and quality. 
You can design and build your own custom dream home or choose from a selection of custom-crafted Villas. The Members Club Campus includes swimming, tennis, fitness, and a poolside grill.  Fine dining is available in the beautiful Tower Building, complete with a 4-story observation deck. Pampering spa services are also available as well as a 48 room hotel to accommodate family and guests. You must own Thermal Club real estate to be a member of this exclusive racing club. 
Thermal Club Homes for Sale, Thermal CA
Sorry we are experiencing system issues. Please try again.
More About Thermal Club Real Estate
Thermal Club Villas range in size from 8,000 to 15,000 square feet, featuring three-to-five bedrooms all with a huge garage space and elevators. Some villas have carved out viewing windows in the racetrack wall offering premium views from guest bedrooms and bathrooms. With ceilings high enough for a trailer or the possibility to stack cars, they can store up to 15 collectibles. Many of the villas have mezzanine levels inside to overlook their car gallery.
With the opportunity to house 20 cars in massive garages, Thermal Club has quickly become the ultimate dream destination for avid car enthusiasts. You can arrive at the private helipad and then drive directly from your villa to the track.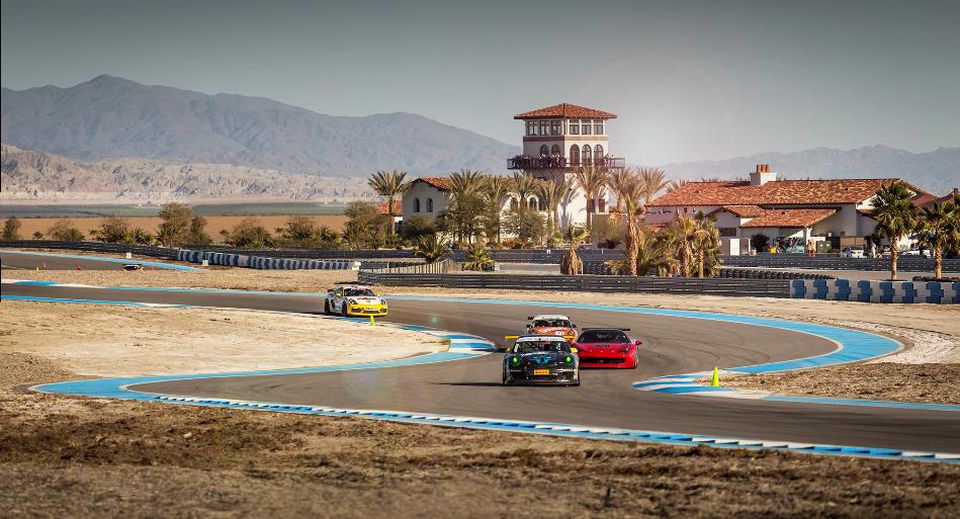 "Members are luxury-minded car enthusiasts, professional racers, race teams, automotive manufacturers, and collectors from all over the world," stated Tim Rogers, the creator, and mastermind behind The Thermal Club. Professional racers enjoy and benefit from the mild and dry desert climate for practicing during winter months, which is typically their offseason" says Rogers.
The Tracks
Racing at the Thermal Club provides an unmatched experience that includes five miles of racetrack, three distinguished circuits, and 20 configurations. The facilities and versatile tracks can accommodate any vehicle at any speed – for an unparalleled driving experience. New drivers, gentlemen racers, and even seasoned professionals will enjoy and be challenged by the circuits.  A trackside storage garage and tuning shop are available for your mechanical and storage needs. 
The Tower Clubhouse
The Tower Clubhouse is where members retreat for fine dining, entertainment, and cocktails in a relaxed atmosphere. The kitchen features one of the top Chefs in Southern California, an in-house French pastry chef, and a culinary team to rival any private club in the country. The Tower Clubhouse is a place where members, friends, and family can get together and create lifelong memories. 
Thermal Club Amenities
The Thermal Club's state-of-the-art fitness center is complete with free weights, cardio machines, a TRX system, and kettle balls, with yoga and pilates classes available by the pool. Members can also enjoy massages, facials, and nail and salon services at the Club's Body Shop and refreshments poolside at the Club's adult and kiddie pools. 
Personal concierges handle everything from loading up your villa prior to your arrival to organizing a charter on private jets. Members have unlimited track access for private instruction and guest vehicle experiences. The club also offers guests track cars when your car is in for repairs.
The Thermal Club continues to add amenities to a setting where families and friends can enjoy a relaxed and comfortable sense of community – a sanctuary featuring extraordinary residential offerings, premier auto circuits, world-class culinary offerings, wellness programs, and outdoor pursuits, and much more.
Partner with Award-winning Coachella Valley Luxury REALTOR® – Elaine Stewart
Elaine Stewart is proud to be a trusted Coachella Valley luxury REALTOR® for the past 28 years – offering her guidance and expertise to buyers and sellers. A member of the RE/MAX Platinum Club and RE/MAX Hall of Fame, Elaine provides the kind of knowledge, skills, dedication, and personalized service you need and deserve when buying or selling luxury real estate. She understands that you are looking for someone you can trust and will be there to protect your interests, advocate for you, and be your guide and advisor every step of the way.
Elaine works very hard for her clients and will always go the extra mile to ensure a smooth transaction and the best results possible. If you or someone you know is interested in buying or selling Coachella Valley luxury real estate, please give Elaine Stewart a call today at (760) 668-2399 or you can get in touch here.
Elaine Stewart
RE/MAX Consultants
Mobile Direct:  (760) 668-2399
Email:  Desert real estate1 @ yahoo.com
Map of The Thermal Club in Thermal, CA