Sellers: Is It Time to Sell Your Greater Palm Springs Area home?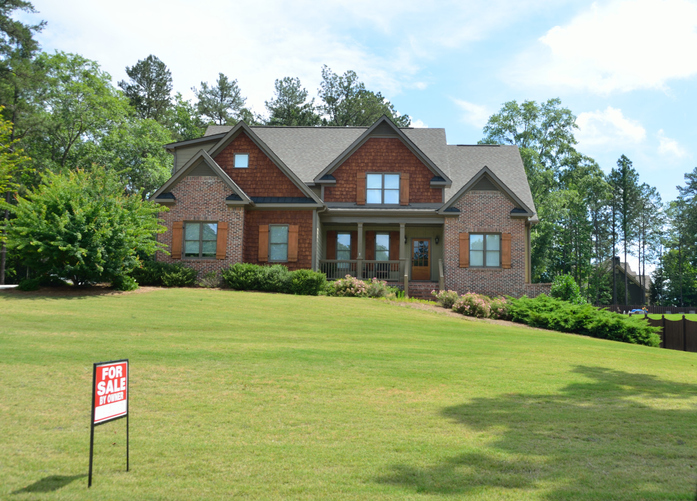 If you think it might be time to sell your home in the Greater Palm Springs area, this post will help you gauge your readiness. Much has been written about home improvement ideas and how to get your house ready to sell, but determining whether or not it's time to put your home on the market is an entirely different matter. Timing is everything and although it's important to take market conditions into consideration, there are several other key factors that come into play when selling your Greater Palm Springs area home.
Home Equity
Equity refers to the portion of the property that you truly own – it's the difference between the value of the home and the amount you still owe the mortgage company that gave you the loan. Therefore, your equity increases every time you settle your monthly mortgage payments. Here's a simple formula to help you calculate home equity: Market value – mortgage balance = equity
Pull up your latest mortgage statement to determine your current balance.
Determine your home value. Don't rely on figures from online valuation tools, since these are not always accurate. Talk to an experienced real estate agent who can provide a free comparative market analysis (CMA) in order to get the best estimate.
Once you have the numbers, subtract your remaining balance from the property's estimated market value.
You must have sufficient equity to pay off your mortgage and enough left to cover a 20% down payment for your next home. If the equity can cover closing costs, relocation expenses, and bigger down payment, then all the better. Putting 20% or more towards a down payment on a new home can do away with private mortgage insurance (PMI), which saves you hundreds of dollars annually.
Debt
Unless you plan on paying in cash for your next home, make sure you have settled all of your non-mortgage debt such as student loans, medical bills, and consumer debt before putting your home on the market.
Life-Changing Events
If your family has grown and you need a spare bedroom or two, then perhaps it's time to upgrade to a bigger home. You might also want to move to a better location that cuts down your commute time and brings the kids closer to school. Likewise, if your kids have all moved out, you've retired, or you're newly single, it may be time to downsize to a smaller space.
Time and Money
Relocation costs include hiring a moving company to move your belongings to your new neighborhood or state, transfer utilities and bank accounts, and the like. Think of all the time and money you'll spend purchasing new furniture and appliances, cleaning up the place, having renovations done, and so on. The same goes for preparing your current property for sale. In order to increase your home's value and get top dollar, you may have to spend on cleaning, landscaping, repairs, and improvements. An experienced Coachella Valley real estate agent and luxury real estate specialist like Elaine Stewart can help educate you on the best ways to sell luxury homes in the greater Palms Springs area and any changes you can make to attract higher offers.
Market Knowledge
Nobody can predict exactly how the housing market will perform at any given time, but having a better understanding of the greater Palm Springs area market will make you more confident about selling your home. Knowing when home values are up and when mortgage rates are down will help you time the sale. As a licensed, professional real estate agent and an award-winning luxury home specialist, Elaine Stewart stays on top of the local market at all times, giving her seller clients the assurance they need for making the best decisions in a changing market.
Over the past few years, Palm Springs area home values have been steadily on the rise, making it a great place to sell. The area's cultural cachet, built up by its ties to Old Hollywood and the annual Coachella Music Festival, continue to add to the desirability for luxury real estate in Palm Springs and the surrounding Coachella Valley. By partnering with a top real estate agent like Elaine Stewart, you'll have access to the most up-to-date information and relevant data for getting your home sold for top dollar.
Emotional Readiness
Putting your home on the market can be an emotional experience, so before you contact an agent, you may want to ask yourself the following questions:
Are you prepared to leave your home behind and all the memories you built around it?
Do you have the time and determination to make the home show ready?
Can you tolerate weeks or months of home viewings and the idea of strangers coming into your residence?
Are you prepared to hear what people have to say about your property?
Do you have a real estate professional who is an experienced negotiator by your side?
If you answered "yes" to the questions above, then it's time for you to sell your home.
Partner With Top Palms Springs Area REALTOR® – Elaine Stewart If you're planning on selling your home in the greater Palm Springs area, Elaine Stewart is a top Palm Springs area REALTOR® and luxury real estate specialist
with over 25 years of experience assisting luxury home buyers and sellers. The agent you choose to work with should know how to act swiftly and decisively to get you the highest price on your home. Utilizing the latest technologies and proven real estate marketing strategies, Elaine will get your home SOLD and get you the best market price in the least amount of time possible. With Elaine as your personal agent, you'll have a luxury home expert by your side, who will protect your interests, advocate for you, and skillfully handle the complexities of the real estate transaction for the most favorable outcome. For more information about selling your home in the greater Palm Springs area, please call Elaine Stewart directly at (760) 668-2399 or get in touch with her here.