Palm Springs Area Home Inspection Mistakes to Avoid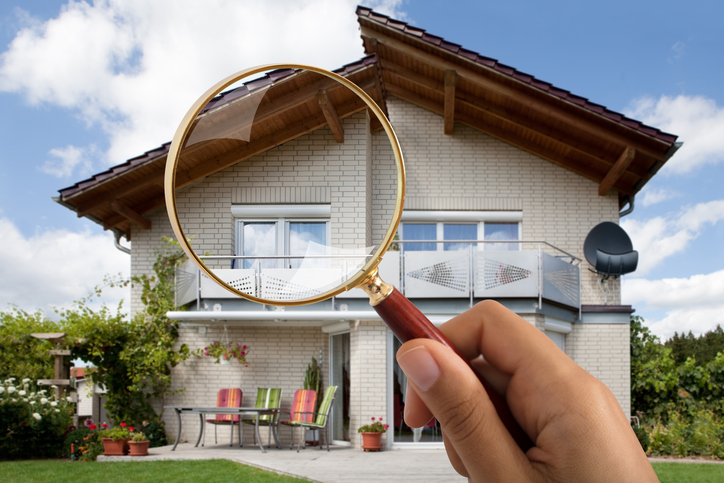 Greater Palm Springs area home inspections are often overlooked, rushed, or even skipped altogether in the home buying process. The reasons for this can vary. Some buyers feel that newer homes don't necessarily warrant an inspection. Others think that move-in ready homes have already been inspected prior to the sale. The thing is, a home inspection is one of the key parts of buying a home in the  Palm Springs area. Without one, you won't know if the property you are planning to buy is in a good state and or if you're getting your money's worth.
To help you ace this part of the home buying process and enjoy a successful home sale, here are a couple of mistakes that you'll want to avoid:
Skipping Inspection

It is not uncommon for a buyer to opt not to undertake an inspection. It could be that the house looks turnkey, is staged well, or is part of new development. As a rule, invite a home inspector whether you are purchasing a resale or a newly constructed home. Here are a couple of reasons why. The purpose of home staging is to highlight the best parts of the home. It can often cover up serious faults in a property. Just because it looks perfect does not mean it is. 

Problems with new constructions are also quite possible. Since no one has lived in the house, there has been no chance to test its integrity. Not all home builders produce the same level of quality as well. If a developer pressures you to skip home inspection on the grounds that the home is new insist on having it done.

Being Cheap

There are many ways to curb your home buying expenses. A home inspection, however, is worth every penny. Choosing the least expensive option may end up costing you more. If you are unsure where to look for a trustworthy home inspector, start with your Greater Palms Springs area real estate agent. They should have a couple of recommendations up their sleeve. Just like choosing a greater Palm Springs area REALTOR®, you should examine your candidates carefully.

Conduct one-on-one interviews where you can ask about their experience, their work as a home inspector, and if they have received additional training and certification courses in the past. It isn't enough for a candidate to have a license, as different states have different requirements and standards. In fact, in California, home inspectors are not mandated to have a license. They are, however, regulated by the state's Business and Professions Code.

Prolific home inspectors should also have a network of other specialists on their speed dial. It is possible for even the most experienced inspector to miss a couple of things. Your home inspector should be able to recommend a specialist to make further evaluations on aspects he or she deems suspicious.

Being Absent on Inspection Day

Instead of relying on the report and its findings, you should make an effort to be present on the date of inspection. This allows you to ask questions as the inspector raises concerns to determine what faults are noteworthy, what can be done, and how much it will take to fix them. As such, you will also be able to document these issues accordingly.

Accompanying the inspector as he moves around the property can also shed more light on potential high-risk areas you might need to keep an eye on as the years roll by. Just remember to give the inspector enough space and time to focus on their job. If you can't make it to the inspection, ask your Palm Springs area REALTOR® to be there on your behalf.

Focusing on the Negative Parts of the Report

No home is perfect. Therefore, it doesn't make sense to dwell on all the issues found, unless they threaten your household's safety. If most of the infractions can be repaired, take time to negotiate with the seller. Run the estimated costs of repairs to find a middle ground.

Perhaps you can shoulder some of the repairs, while the seller can address the other faults. During the negotiation, remember to be reasonable. This way, the seller will be more receptive to your proposal.

Not Doing a Final Walk-through After Repairs

If the seller agrees to carry out repairs, it is important to have the inspector perform another check after all issues have been addressed. This way, you can be sure whatever was agreed upon is properly fulfilled. Failure to do so might leave you with shoddy repairs that might cost you, even more, to fix down the road.

Looking for more home buying tips? Browse our blog to learn more about buying greater Palm Springs area million-dollar homes for sale!
Greater Palm Springs Area Luxury REALTOR® – Elaine Stewart
Elaine Stewart is an award-winning Palm Springs area luxury REALTOR® with over 25 years of experience assisting home buyers and sellers. Whether you're looking to buy or sell, Elaine provides the kind of knowledge, skills, dedication, and personalized service you need and deserve. One of the things Elaine loves most about being a real estate agent is being able to share the joy that her clients feel when they find the home of their dreams. 
With Elaine Stewart as your personal agent, you'll have a luxury home specialist by your side who will protect your interests, advocate for you, and handle all the details of your home purchase for a smooth and successful transaction. For more information about Greater Palm Springs area real estate, feel free to call Elaine directly at (760) 668-2399 or you can get in touch with her here!
Elaine Stewart
RE/MAX Consultants
Mobile Direct: (760) 668-2399
Email: Desertrealestate1(at)yahoo(dotted)com