Monte Vina New Homes for Sale Indio CA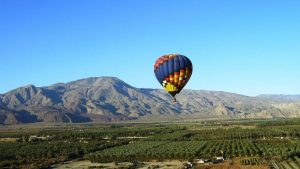 Monte Vina new homes for sale Indio CA – Coming Soon!  The new home community of Monte Vina by D.R. Horton is located at Avenue 44 and Golf Center Parkway in Indio – Greater Palm Springs, CA. Monte Vina features a beautiful collection of 126 single-family homes offering both convenience and value. Buyers can choose from one and two-story floor plans designed with efficient and comfortable space planning in mind. Monte Vina homes come with up to 4 bedrooms and feature up to 2,435 Sq.ft.
You will appreciate owning a home with America's Smart Home System℠ – a whole-home network of Wi-Fi-enabled smart home devices all conveniently controlled from your smartphone or the touch screen panel mounted near the entry of each new home. Wireless platform operations and automated systems help you stay connected to your family and home 24/7.
Students living in Monet Vina attend top-rated schools in the Desert Sands Unified School District: Dwight Eisenhower Elementary (Public, K-5), Desert Ridge Academy (Public, 6-8), and Shadow Hills High School (Public 9-12). To find out more about Monte Vina homes for sale in Indio CA by contacting award-winning Indio REALTOR® – Elaine Stewart at (760) 668-2399 or you can get in touch here.
On our easy-to-use website, you'll be able to search the MLS for Monte Vina Homes for Sale in Indio CA, the most accurate and up-to-date listings available. You can view photos of properties, find detailed real estate information, create a free account, save your search, and receive notifications of new listings that match your home criteria delivered directly to your email. Be sure to scroll down below to learn more about new homes in Monte Vina, Indio, CA, and the benefits of living in Indio of Greater Palm Springs.
The Benefits of Living in Indio – Coachella Valley, CA
Indio is a city in Riverside County situated in Southern California's beautiful Coachella Valley. For those who enjoy spending quality time outdoors, Indio is the perfect destination – surrounded by the majestic Santa Rosa, San Jacinto, and San Gorgonio mountain ranges.  The Valley's warm, pleasantly-dry climate and year-round sunshine has drawn people to the region for decades. World-class shopping, fine dining, galleries, museums, entertainment, and festivals in Palm Springs are less than 23 miles west. Residents also enjoy countless opportunities for hiking, biking, camping, and fishing in the surrounding mountains.
Previously referred to as the Hub of the Valley, Indio was later nicknamed the "City of Festivals," due to the numerous cultural events held in the city, most notably the Coachella Valley Music and Arts Festival – an annual music and arts festival held at the Empire Polo Club. Coachella Fest is one of the largest, most famous, and most profitable music festivals in the U.S. and the world. Other popular events held in Indio include the Stagecoach Country Music Festival, and the Riverside County Fair and National Date Festival. 
Indio has a number of popular attractions including the Coachella Valley History Museum, committed to preserving and sharing the history of the Coachella Valley and the Empire Polo Grounds, where weekly polo matches are held January through April. In and near Indio are two Native American owned casinos: the Fantasy Springs Resort Casino, owned by the Cabazon Band of Mission Indians, and the Spotlight 29 Casino, owned by the Twenty-Nine Palms Band of Mission Indians. Indio is also an official National Bird Sanctuary, because of the seasonal bird migration flight routes that cross the town en route to the Salton Sea. 
Golf enthusiasts have their pick of several top-rated golf courses to choose from in Indio including Eagle Falls Golf Course, Golf Club At Terra Lago (North & South Courses), Heritage Palms Golf Club, Indian Palms Golf & Country Club, Indian Springs Golf Club, Indio Golf Club, Outdoor Resort Indio, Plantation Golf Course, Rancho Casa Blanca Country Club, and Shadow Hills Golf Club Courses with dozens of top-rated courses within easy driving distance.
Indio is served by two public school districts: Desert Sands Unified School District and Coachella Valley Unified. Indio's six elementary and two middle schools are highly-rated under the California Distinguished Schools program. The community is also home to several private schools, including Grace Academy, Indio Christian Center, River Springs Charter School, Our Lady of Perpetual Help, Trinity Lutheran Child Development Center, and Christian School of the Desert (located in nearby Bermuda Dunes). The College of the Desert (C.O.D) is the Coachella Valley's community college and Riverside County has a Regional Occupational Program facility in Indio that provides vocational education courses.  
Agriculture and tourism are two major industries that fuel Indios's economy, with the majority of tourist activity happening between October and May. Indio has been one of Southern California's most important agricultural regions, once responsible for a large percentage of the nation's date crop. However, with increasing residential and recreational development, the date groves are now more limited to the south and southeast of Indio. 
You can still stop by Shields Date Gardens, a historic date palm orchard in Indio that maintains a large retail store along State Highway 111. There are also citrus groves and vegetable fields surrounding the city limits, but the rapid development of new golf courses and housing tracts in the late 19990s and early 2000s has displaced most of the agricultural space. 
Partner with Award-winning Coachella Valley REALTOR® – Elaine Stewart
Whether you are interested in Monte Vina Homes for Sale Indio CA, or it's time to list your current property, experience matters most in a changing market. With over 27 years of local real estate experience, Elaine Stewart provides the kind of knowledge, skills, dedication, and personalized service you need when buying or selling a home.
One of the things Elaine loves most about being a real estate agent is being able to share the joy her clients feel when they find the home of their dreams. Elaine feels honored to be part of that experience and to be able to use her knowledge and help guide her clients in their search for the perfect home for their lifestyle needs.
For sellers, Elaine will create a comprehensive marketing plan that exposes your home to the public as well as to other real estate agents through the Multiple Listing Service (MLS), other cooperative marketing networks, open houses for agents, and so on. Elaine is committed to getting your home sold quickly and for the best price.
Elaine works very hard for her clients. She will protect your interests, advocate for you, negotiate on your behalf, and be your guide and advisor throughout the home buying or selling process.  If you or someone you know is interested in Monte Vina new homes for sale Indio CA, please give Elaine Stewart a call today at (760) 668-2399 or you can get in touch here. 
Elaine Stewart
RE/MAX Consultants
Mobile Direct: (760) 668-2399
Email: Desertrealestate1 @ yahoo.com
Map of Monte Vina New Homes Indio CA